Red Rock & Rust Belt
Photographer Susan Webb's exhibit "Red Rock and Rust Belt" shows the connections between two cities that are separated by thousands of miles and many centuries: the ancient site of Petra established around 312 B.C. in what is now Jordan -- and Detroit, especially the Detroit of the industrial 20th century.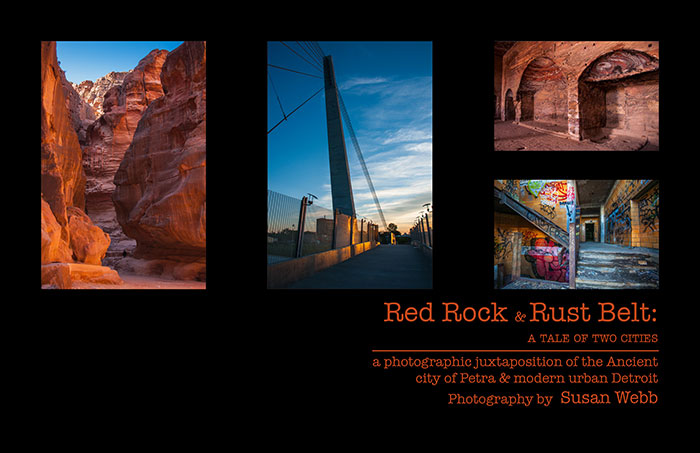 Featured University Art Collection Piece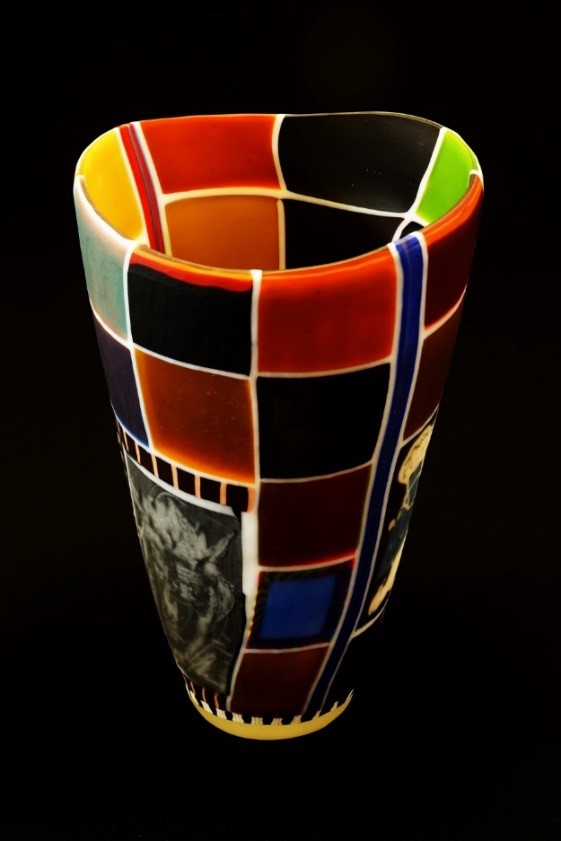 Australian glass artist Scott Chaseling (b. 1962) attended the Australian National University's Canberra School of Art in 1995. In a collaborative project with fellow glass artist Klaus Moje, the two artists invented the Australian Roll-Up technique. Their process is quite similar to the traditional Venetian murrini cane pick-up method with one major difference. Chaseling and Moje's concept involves picking up pre-fused panels of glass. This innovative approach allows artists to create carefully controlled designs that are not possible with traditional glassblowing methods. The pre-fused sheets of glass allow varying interior and exterior imagery, precise color placement, and full cross-sections of color, all seen in the skillful craftsmanship of this piece. After picking up the pre-fused panels on a punty, a glass blowing pipe, the final steps to the Australian Roll-Up technique consist of blowing, rolling and manipulating the glass form into a finished standing vessel shape.
---Laura Cotton, Art Curator and Gallery Manager