Red Rock & Rust Belt
Photographer Susan Webb's exhibit "Red Rock and Rust Belt" shows the connections between two cities that are separated by thousands of miles and many centuries: the ancient site of Petra established around 312 B.C. in what is now Jordan -- and Detroit, especially the Detroit of the industrial 20th century.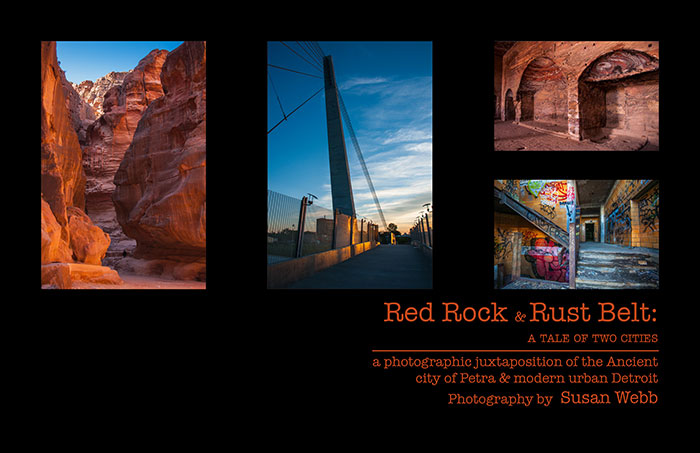 Featured University Art Collection Piece
World renowned artist Kyohei Fujita was born in Japan in 1921. He is known as the father of Japanese studio glass. Many of his works, including this one, were inspired by early Japanese boxes that were richly decorated with lacquerwork and mother-of-pearl inlays, and traditionally used to store Buddhist writings, jewelry, inkstones and brushes. Fujita's celebrated ornamental glass boxes revive conventional Japanese aesthetics in a contemporary form. This breathtaking piece was mold blown with gold and silver foil inclusions. Whenever asked by collectors what to keep in the boxes, the artist usually stated "You should put your dreams in them."
---Laura Cotton, Art Curator and Gallery Manager