Glass Mosaic Workshop with Michelle Sider
September 8 - September 11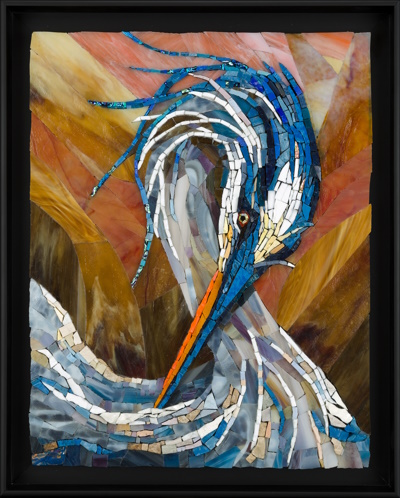 The gallery is excited to offer a glass mosaic-making workshop inside the gallery this September! This 3- day workshop will be led by exceptionally talented mosaic artist Michelle Sider. The cost will be $85 per person and Michelle will purchase and bring all supplies with her. No prior mosaic experience is needed. Please see the registration form for more information on the workshop. There are only 20 available spots! Registration ends August 8, 2023. This workshop is open to the public. Please see http://michellesider.com for more information on the artist.
WORKSHOP INFORMATION & REGISTRATION
Reparations of the Heart: Recent Work by Kristin Anahit Cass
April 13 - June 25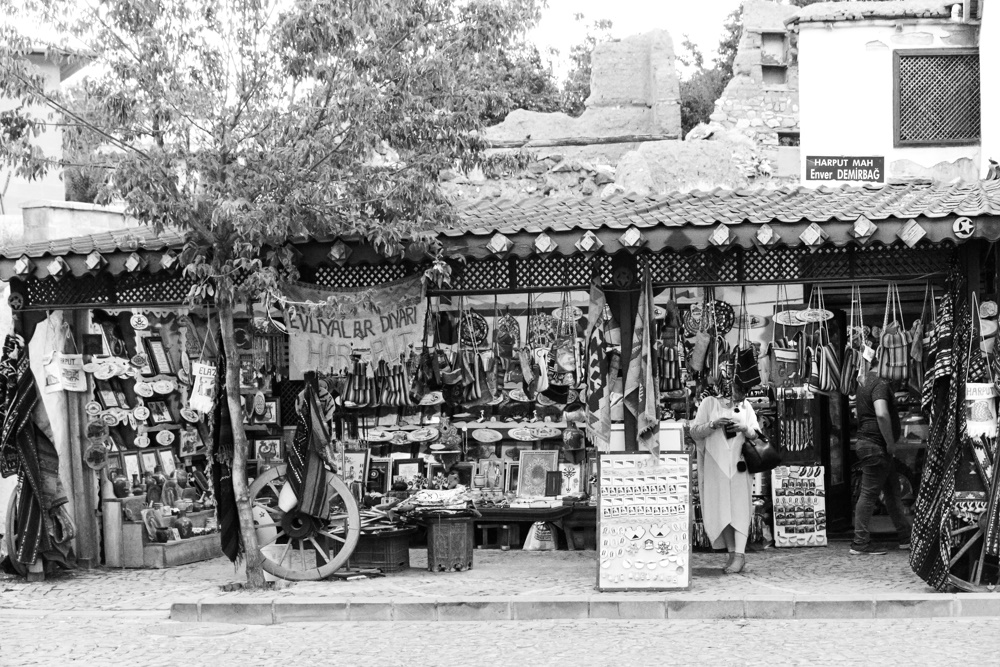 This exhibition features more than one hundred pieces created by the talented artist Kristin Anahit Cass. Cass began the project in 2012 in contemplation of the 2015 centennial remembrance of the Armenian Genocide. As a descendant of genocide survivors, her family faced the conflicts of living in diaspora and wondering what their lives would have been if indigenous Armenian and other minority populations had not been subjected to genocide and exile. The artworks displayed in this exhibition take a futurist perspective centering identity, community, healing, and hope. Cass works in photography, video, sculpture, and other media. Her art imagines the future, touches the past, and envisions a better world. In addition to her arts education, Cass has worked with women and minority owned businesses, artists, and nonprofits in her career as a lawyer. She is one of the founders of the LGBTQ platform Entanik (Family) where she is active in supporting creatives in the global community.
Opening Reception
Thursday, April 13, 2023, 5:00 p.m. - 7:00 p.m.
Artist Kristin Anahit Cass will speak at 6:00 p.m.
Reception is free to the public. Complimentary wine and hors d'oeuvres provided.
EXHIBITION INFORMATION
Christina Haylett: Revelations in Paint
January 19 - March 26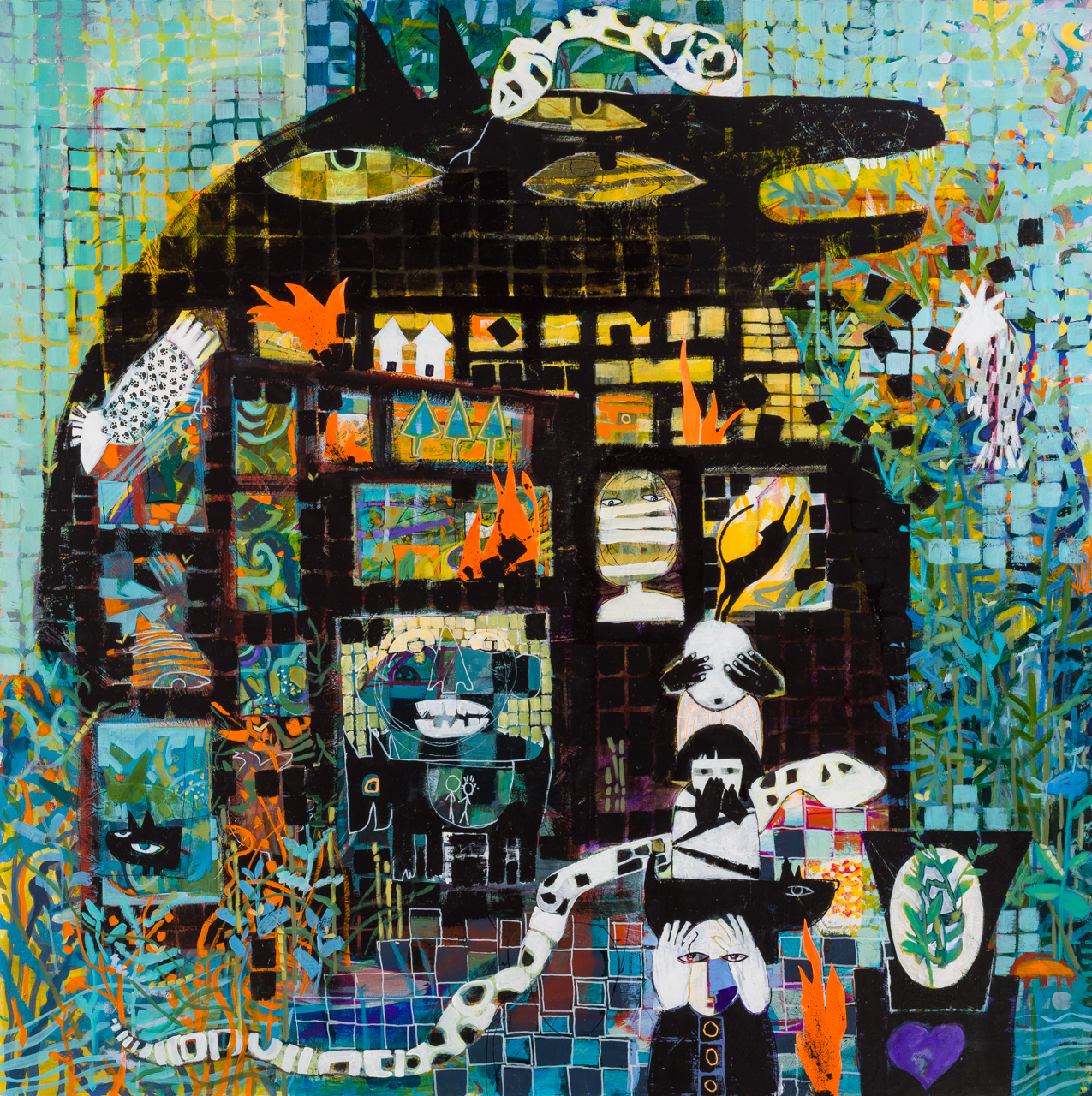 This exhibition features a large collection of mixed-media, non-representational artworks, landscapes and portraits created by Detroit-area artist Christina Haylett between 2009 and 2022. Haylett's work is an exploration of shape, pattern, line, texture and color and their impact on each other. Her pieces start out as marks on a board, paper or canvas, and the act of working leads her through the artistic process with no idea where it will end up, or what will be revealed.
The artist often works plein air and is influenced by the world around her, but also her own thoughts, beliefs, and introspections about the concerns of our time. Haylett considers the last twelve years to have been her most life-changing and productive period, and she believes this body of work best represents her as an artist.
Opening Reception -- The first, public, Zero Waste Event to be held at UM- Dearborn
Thursday, January 19, 2023, 5:00 p.m. - 7:00 p.m.
Artist Christina Haylett will speak at 6:00 p.m.
Reception is free to the public. Complimentary wine and hors d'oeuvres provided.
EXHIBITION INFORMATION
David Rubello: Color, Space, Continuum
September 8 - December 11
This retrospective exhibition features works spanning six decades of Detroit artist David Rubello's remarkable career. Displayed works highlight his fascinating evolution of art discovery and transitions: from drawing to painting, photography to printmaking, reliefs to sculpture, representational to abstract, and continuing... a continuum.
The artist, born in Detroit in 1935, studied painting and drawing at Cass Technical High School and the Detroit Society of Arts and Crafts (now the College for Creative Studies), under revered local artists Guy Palazzola and Sarkis Sarkisian. He later earned his BFA from La Academia Delle Belli Arti in Rome in 1961, a Certificate of Attendance from the Royal Academy of Fine Arts in Copenhagen in 1966, and an MFA from the University of Michigan- Ann Arbor in 1972.
Throughout his career, Rubello has experimented with line, shape, color, perspective, visual perception, and dimensionality. The linear grids and bold, saturated color of Rubello's geometric abstract paintings experiment with spatial relationships. Many of his remarkable mixed media works incorporate interactive elements that attempt to lessen distance and barriers between the viewer and the piece.
Opening Reception
Thursday, September 8, 2022, 5:00 p.m. - 7:00 p.m.
Program begins at 5:00 p.m. with Star String Quartet followed by David Rubello speaking at 6:00 p.m. Reception is free to the public. Complimentary wine and hors d'oeuvres provided.
EXHIBITION INFORMATION
Conversations in Glass: Selected Works of JB Wood
April 28 - August 12, 2022
When have you last had a good, or even great, conversation? Was it with an old friend, colleague at work, or in a spirited debate with a stranger (soon perhaps, to be a friend) where you were challenged by someone or some idea that you had never considered?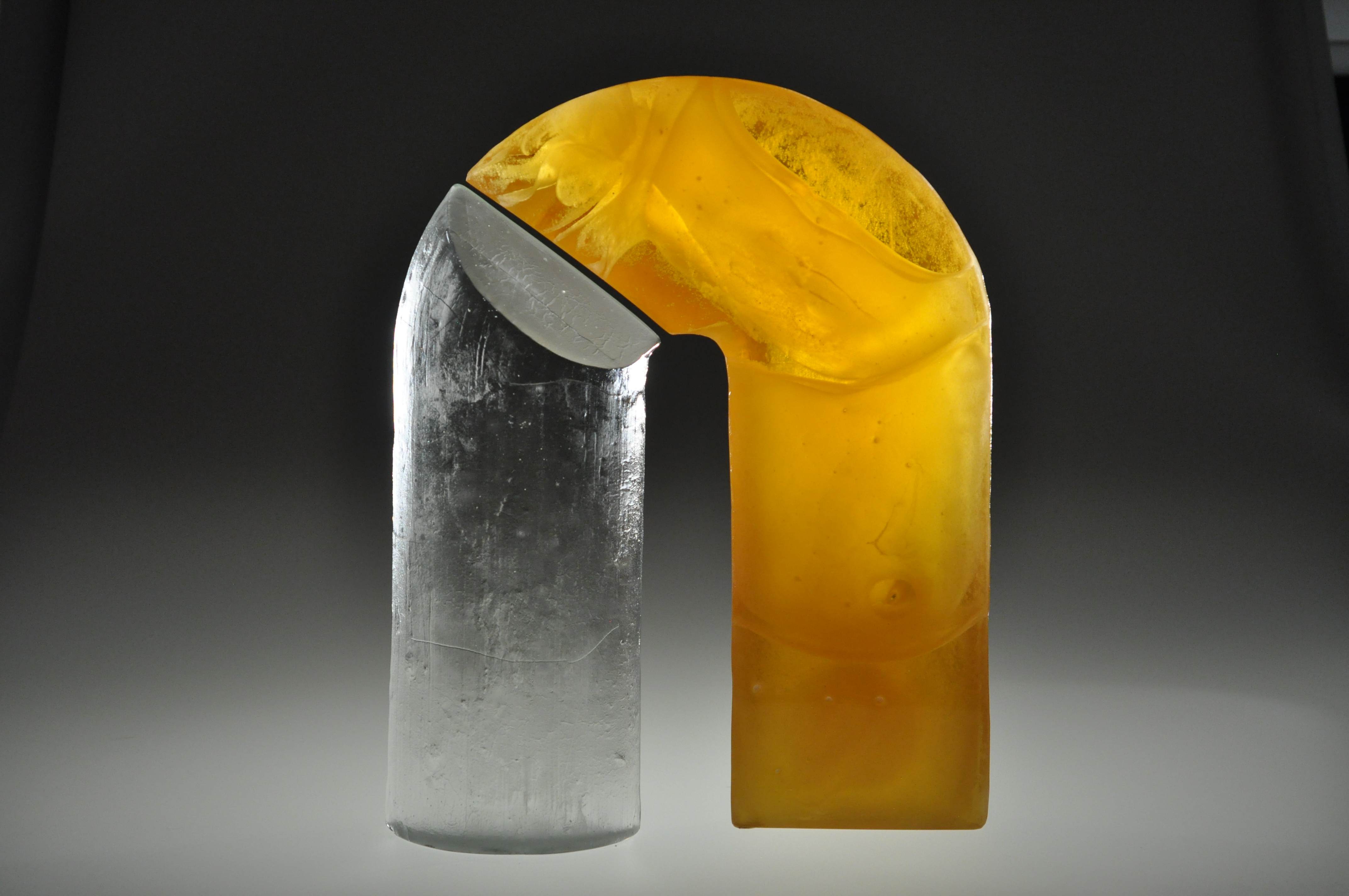 For me, the best conversations - where the resulting insights "stick" - are those which have depth and humor. Those where at the end I have had to conclude that my way of looking at the world has changed - when some new learning, some new joy from the experience, or appreciation of the subject at hand, was the result.
Over the last (large!) number of years, my best and longest-lasting conversational partner has been with Glass, and the process of making sculpture.
---JB Wood
EXHIBITION INFORMATION
Picturing Places and Spaces
January 20 - April 1, 2022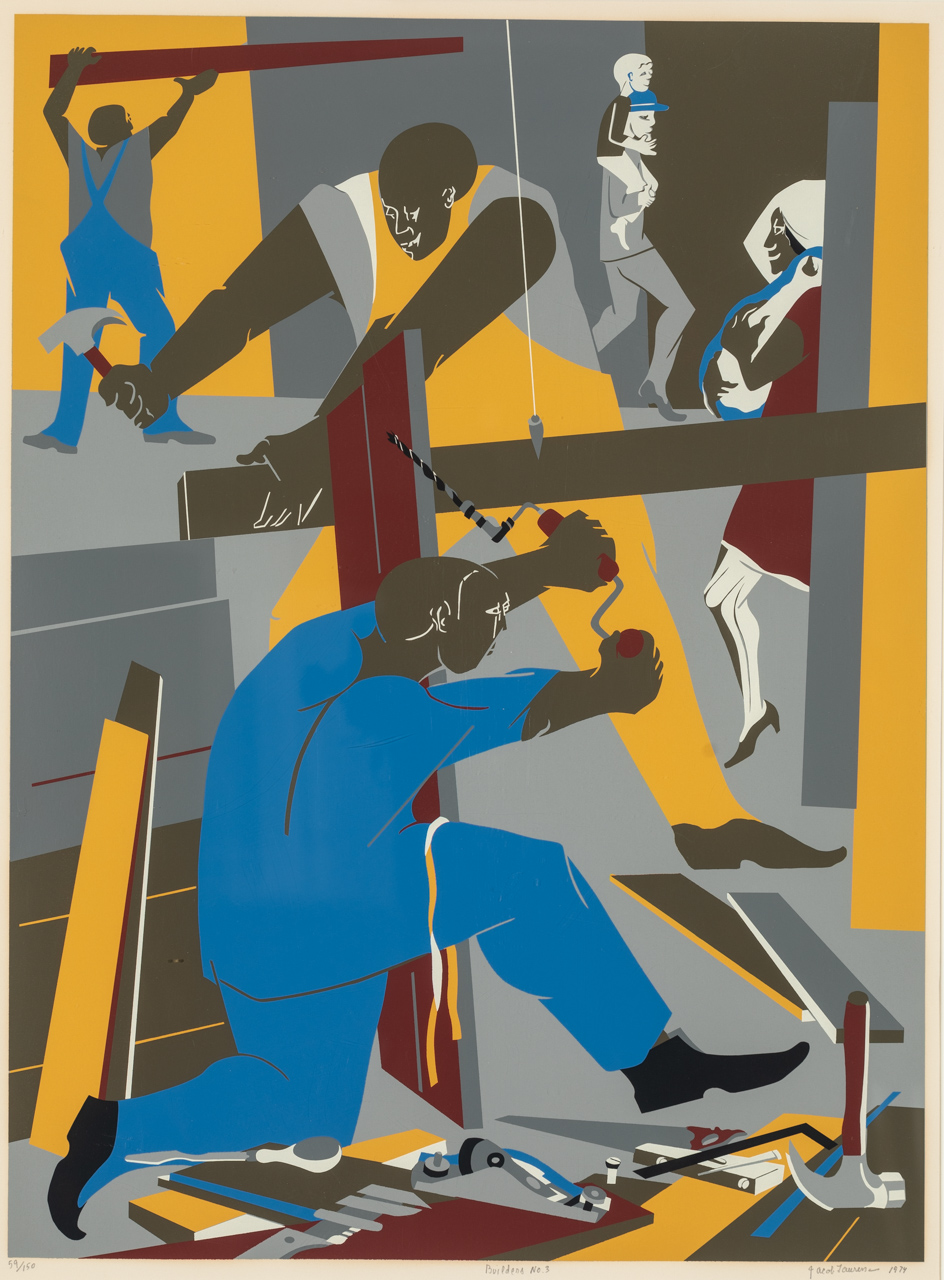 This exhibition is the culminating project of students enrolled in a UM-Dearborn Art History capstone seminar taught by Professor Susan Erickson
Drawing on the strengths of the permanent collection of the Stamelos Gallery Center made possible through donor contributions through the years, a selection of prints, paintings and glass explores the ways artists have interpreted places and spaces. Artworks range in approach from realistic to fantastic, and abstract to expressive. European, Mexican, and American artists, including many from Michigan, are featured. A generous loan from the University of Michigan Museum of Art allows expansion of the theme to include Chinese and Japanese artists.
EXHIBITION INFORMATION
The Hidden Talents of Paper: Pop-Up Cameras, Planetariums and Other Work by Kelli Anderson
Kelli Anderson is an artist, designer, animator, and tinkerer who pushes the limits of ordinary materials by seeking out possibilities hidden in plain view. Her books and projects have included a pop-up paper planetarium, a book that transforms into a pinhole camera, and a working paper record. Intentionally lo-fi, she believes that humble materials can make the complexity and magic of our world accessible.
Innovation and Inspiration: The Art of Paper Engineering
Guest Curator: Karen Imarisio
September 9, 2021- December 15, 2021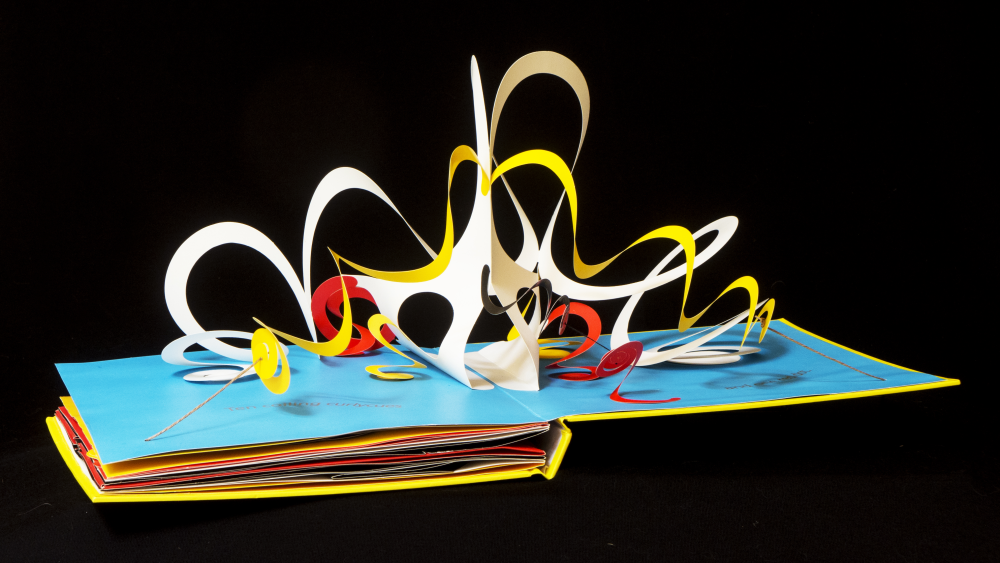 Innovation and Inspiration: The Art of Paper Engineering was created to introduce the Valerio and Karen Imarisio Pop-Up Book Collection to students and the greater community and to inspire ideas through the innovative work of professional paper engineers and artists on display.
This exhibition features complex forms of paper engineering, origami and kirigami folding techniques through inspirational works found in pop-up books, the paper arts and commercial design. Several displays illustrate a direct connection between various applications and a similar pop-up book.
EXHIBITION INFORMATION
The Human Cost of Frozen Conflict
by Kristin Anahit Cass
Faced with the use of violence to enforce geopolitical borders, people struggle to preserve culture and community. Within Armenia and the rest of the SWANA (Southwest Asia and North Africa) region, as well as across the world, the human cost is painfully high. This lecture considers the hope of many to end the bloody cycle of violence, learning to live together and embracing a better future for all.
Kristin Anahit Cass

Kristin Anahit Cass is a Chicago-based artist working in photography, video, writing, sculpture and other media. Her art explores the intensely personal spaces where our lives intersect, considering underlying questions of social justice and human rights. As an artist of mixed ethnicity and a descendent of genocide survivors, Cass's work reflects her passion for amplifying diverse voices telling stories that inspire change. In addition to her arts education, her career as a lawyer gives her a unique perspective on the injustices that so many people and communities face every day. Cass is a graduate of the University of Chicago.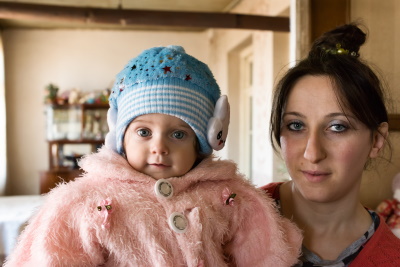 The New Freedom Fighters: Women And Nonviolent Resistance project explores the often unrecognized role that women play in the survival and evolution of cultures and communities. The women profiled in this project live every day under military threat and use different types of nonviolent resistance to defend their human rights and mitigate the consequences of war in their communities. The lives of the women you meet here have been irrevocably shaped by war. Despite feeling the effects of the violence on their homes, families, career prospects, and communities, these women understand the need for creative nonviolence to break the cycle of war and intolerance.
VIEW THE EXHIBITION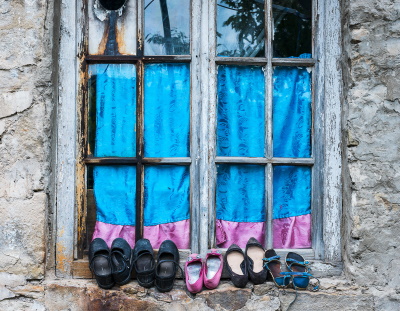 Borderlands Under Fire exposes the world of a frozen conflict and documents the effects of state-sponsored violence on daily life in the frontier villages of Armenia, a tiny country in the South Caucasus. Caught at the geopolitical crossroads of East and West, Armenian villagers find themselves used as pawns in a political power game, and ignored by international organizations like the OSCE and the UN. But they refuse to give up their agency, and they continue working to make change from within their communities. Even as the people of these border villages suffer violence and privation daily as a result of war, they hold fast to their homeland, preserving their language and culture as part of the world's heritage. The project explores the villagers' use of creative nonviolent resistance to defend their human rights and develop their communities.
VIEW THE EXHIBITION
Art In a Time of Pandemic
Stamelos Gallery Center Photo Competition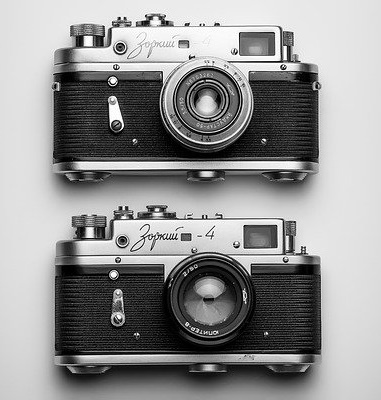 And the
prize-winning
photos are...
VIEW THE EXHIBITION