Halal Metropolis
January 17 - April 3
Special Saturday hours: 12 noon to 5:00 p.m.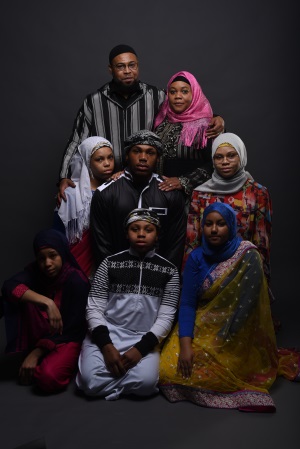 Halal Metropolis is a travelling series of exhibitions by artist Osman Khan, photographer Razi Jafri, and historian Sally Howell, that explores the facts, fictions and imaginaries of the Muslim population(s) in Detroit and Southeast Michigan as viewed through historical/archival research, documentation of current conditions, and explorations of future desires. The UM- Dearborn installation in the Stamelos Gallery Center will highlight the role that food, fashion, and holiday celebrations have played in augmenting Muslim visibility in the region.
The Halal Metropolis alludes to the established and growing Muslim population in Detroit and its metro area, one of the largest and most diverse Muslim populations in the U.S., whose visibility is both pronounced and extremely present in the city, yet whose narrative seems unusually silent in the larger Detroit story.
VIEW THE EXHIBITION WEBSITE
Conversations in Glass: Selected Works by JB Wood
April 23 - July 3, 2020
---
July 30 - October 15, 2020
---
A David Small World
November 6 - December 17, 2020
---
The Stamelos Gallery Center is located on the first floor of the Mardigian Library at the University of Michigan-Dearborn. For more information, see below for contact information. Anyone requiring accommodations under the provisions of the Americans with Disabilities Act should contact (313)593-5087.
Bill and Electra Stamelos
Electra was a remarkably gifted painter and Bill was an avid photographer. The couple loved to travel, and they acquired artwork from all over the world for their collection. Bill and Electra contributed greatly to the university's art collection for decades including donating the majority of Electra's body of work and many other art pieces that they collected throughout their years together. The couple also contributed a sizeable, and very generous, gift which, along with the support of other donors, will allow for the creation of the new Stamelos Gallery.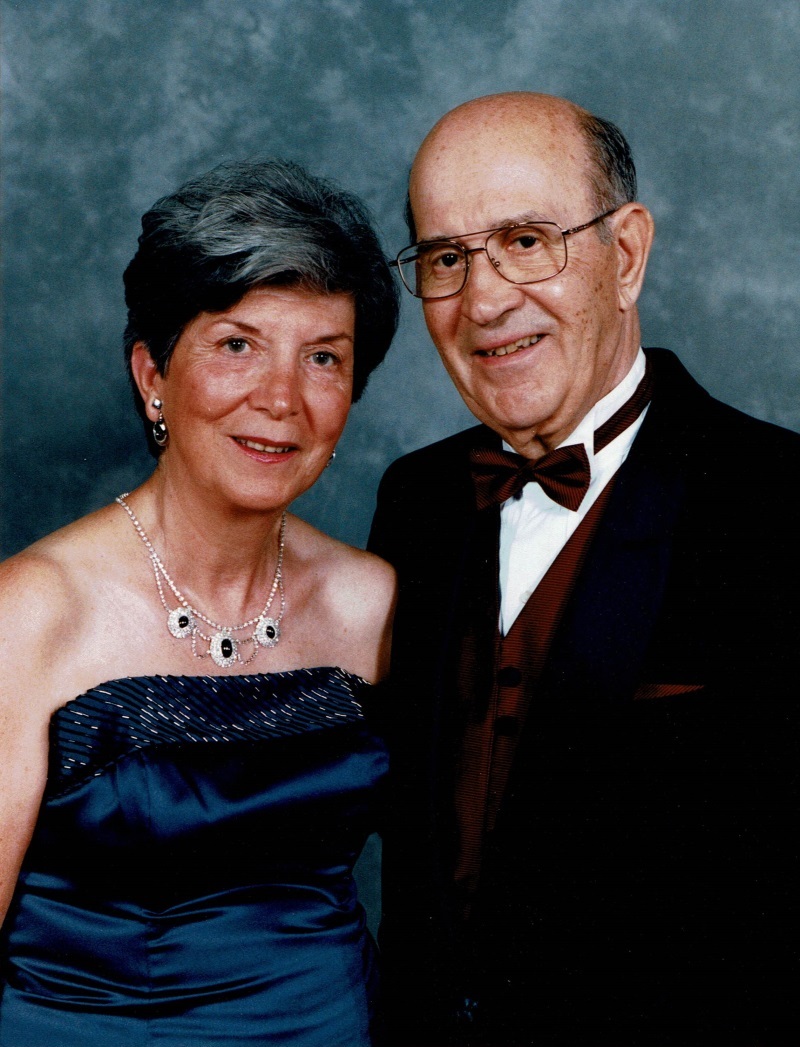 Featured University Art Collection Piece
Australian glass artist Scott Chaseling (b. 1962) attended the Australian National University's Canberra School of Art in 1995. In a collaborative project with fellow glass artist Klaus Moje, the two artists invented the Australian Roll-Up technique. Their process is quite similar to the traditional Venetian murrini cane pick-up method with one major difference. Chaseling and Moje's concept involves picking up pre-fused panels of glass. This innovative approach allows artists to create carefully controlled designs that are not possible with traditional glassblowing methods. The pre-fused sheets of glass allow varying interior and exterior imagery, precise color placement, and full cross-sections of color, all seen in the skillful craftsmanship of this piece. After picking up the pre-fused panels on a punty, a glass blowing pipe, the final steps to the Australian Roll-Up technique consist of blowing, rolling and manipulating the glass form into a finished standing vessel shape.
---Laura Cotton, Art Curator and Gallery Manager