Halal Metropolis
January 17 - April 3
Special Saturday hours: 12 noon to 5:00 p.m.
About the Exhibition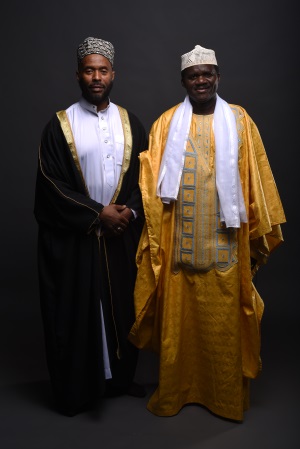 Photo by Razi Jafri
Halal Metropolis is a travelling series of exhibitions by artist Osman Khan, photographer Razi Jafri, and historian Sally Howell, that explores the facts, fictions and imaginaries of the Muslim population(s) in Detroit and Southeast Michigan as viewed through historical/archival research, documentation of current conditions, and explorations of future desires. The UM- Dearborn installation in the Stamelos Gallery Center will highlight the role that food, fashion, and holiday celebrations have played in augmenting Muslim visbility in the region.
The Halal Metropolis alludes to the established and growing Muslim population in Detroit and its metro area, one of the largest and most diverse Muslim populations in the U.S., whose visibility is both pronounced and extremely present in the city, yet whose narrative seems unusually silent in the larger Detroit story. The exhibition moves beyond wanting to simply illustrate or document the current state of this halal metropolis into exploring the congruent and contradicting ideas, aesthetics, and cultures working to make the halal metropolis both a real and imaginary entity.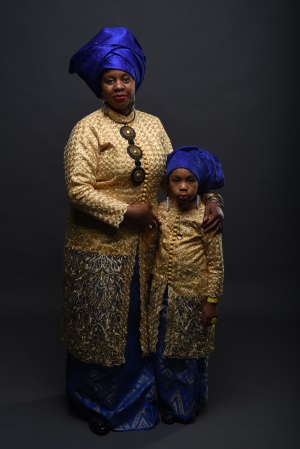 Photo by Razi Jafri
Overall, the exhibition addresses the ambiguities and realities of the halal metropolis. The installation is conjured as a modular, traveling installation that adjusts and adapts to the different socio-political contexts and gallery spaces of the metro Detroit region. Each installation addresses local histories of inclusion and exclusion, of aesthetic adaption and accommodation, and of the cultural and economic growth of Muslim and non-Muslim communities alike.
The exhibition is accompanied by a robust series of public programming centered around the different aesthetic, cultural, and political practices that make Muslims visible in Detroit. These community conversations take many forms, including cultural events, lectures, design charrettes, workshops, performances, food and hospitality events, demonstrations, hands-on maker events, lectures, etc. Each is designed to engage and challenge the assumptions of diverse audiences.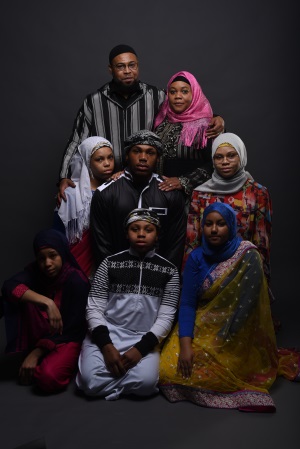 Photo by Razi Jafri
Guest Curators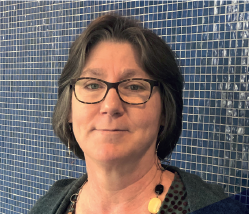 Sally Howell is Associate Professor of History and Director of the Center for Arab American Studies at the University of Michigan-Dearborn. Her books include the co-authored Citizenship and Crisis: Arab Detroit After 2009) 11/9, Russell Sage Foundation Press), co-edited Arab Detroit 11/9: Life in the Terror Decade (2011, Wayne State University Press), and Old Islam in Detroit: Rediscovering the Muslim American Past (2014, Oxford University Press). Howell has also curated several exhibitions on the history and culture of the Arab and Muslim communities of Detroit including Building Islam in Detroit: Foundations/Forms/ Futures (2003, University of Michigan, toured to 22 sites in 7 countries) and A Community between Two Worlds: Arab American in Greater Detroit (1995, National Museum of American HIstory). Howell is currently completing a book entitled Halal Metropolis: Mosques, Markets, and Neighborhood Development which explores the mutual constitution of local publics and religious minorities across the urban and suburban landscape in Michigan.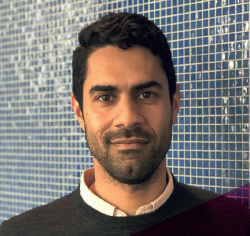 Razi Jafri is a Detroit-based documentary photographer and lmmaker whose work focuses on ethnicity, religion, culture, immigration, democracy, and the changing urban landscape in American. Razi's other interests span across the spectrum of art, design, social justice, entrepreneurship, and storytelling. Razi attended the University of Michigan-Dearborn, and received a Bachelor's degree in Engineering. He was previously a fellow in the Documenting Detroit Fellowship in documentary photography and photojournalism. Most recently he was named a member of the New York Foundation for the Arts Immigrants Artists Mentorship Program.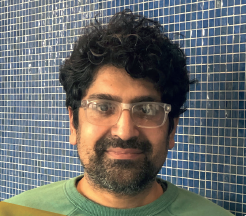 Osman Khan is an artist interested in constructing artifacts and experiences for social criticism and aesthetic expression. His work plays and subverts the materiality behind themes of identity, home/land, social and public space through participatory & performative installations and site-specic interventions. Khan was born in Pakistan and grew up in New York City. He received a Bachelor of Science from Columbia University. He completed his MFA at UCLA in 2004. He is currently an Associate Professor and Director of the MFA Program at the Penny W. Stamps School of Art & Design at the University of Michigan. His work has been shown at MOCAD, the Shanghai Biennale; L.A. Louver; Witte de With Centre for Contemporary Art; Ars Electronica Center, O.K Center for Contemporary Art; Socrates Sculpture Park, among others. He is a recipient of an Art Matters grant, Ars Electronica's Prix Ars Award of Distinction and The Arctic Circle 2009 Residency. Articles about his work have appeared in Artforum, Artweek, Art Review, Hyperallergic, DesignBoom, I.D., the NY Times, LA Times, the Wall Street Journal and Artnet.
Exhibition Events
Reception is free to the public. Complimentary hors d'oeuvres and refreshments provided.
Performance by Maples Drum Ensemble from Maples Elementary.
Educational Lectures
All lectures are free to the public. Complimentary refreshments will be provided.
January 23, 6:00- 8:00 p.m. - Gallery Talk by Halal Metropolis Guest Curators
February 6, 6:00- 8:00 p.m. - Culinary Pioneers
Come learn about some of the pioneering Arab and halal businesses in Dearborn - Uncle Sam's Cafe, Berry and Sons Halal Meats, Qahwa House, Al Ameer Restaurant, and - of course - Shatila Bakery. Family members from each of these iconic stores will discuss their origins, their influence, and their thoughts on why the halal food scene in Dearborn today is so dynamic and prosperous.
February 20, 6:00- 8:00 p.m. - Fashion Influencers
This trio of hijab fashion icons will join us to share their stories - from civil rights advocate to Haute Hijab CEO, from local marathoner to Adidas consultant, and from single mom to modest fashion designer for Verona (as seen at Macy's). Along the way they'll share their thoughts on the meaning of hijab in contemporary American culture, the visibility and vulnerability the hijab brings to Muslim women, and the role Detroit plays in shaping the future of Islam in the US.
Speakers: Lisa Vogl, Rahaf Khatib, Melanie Elturk
March 12, 6:00- 8:00 p.m. - Foodies and Innovators
With so many new food trucks, restaurants, bakeries, and food bloggers, Greater Dearborn's culinary scene has taken off. Meet a few of the movers and shakers in this field for a conversation about industry changes, dynamism, and resilience. When did all the local burger and fast casual places in the area go halal? How many sweet shops and bakeries can one community support? What explains the sudden expansion of the local restaurant scene to include so many Iraqi, Syrian, and Yemeni businesses? We'll discuss which are fly by night and which are here to stay.
Speakers: Fred Sareini, Amanda Saab, and others
March 26, 6:00- 8:00 p.m. - Innovating the Halal Holiday
Meet the people behind Suhoor Fest, the Ashura Procession, the Ramadan Tree, and many more local adaptations and innovations surrounding Islamic holidays. We'll ask the important questions: what does a hot dog stand have to do with night turning to day in Dearborn during Ramadan? Will the city include Ramadan in its annual holiday lights competition? Qeema or Harissa? Who is selling all those lights, flags, banners, t-shirts? Who is designing them? What's the reason for the season? Join us to find out what is now and what is next!
Speakers: Hassan Chami and others


---

The Stamelos Gallery Center is located on the first floor of the Mardigian Library at the University of Michigan-Dearborn. For more information, see below for contact information. Anyone requiring accommodations under the provisions of the Americans with Disabilities Act should contact (313)593-5087.