Electra and Bill: Honoring an Immeasurable Contribution
September 12 - November 21
About the Exhibition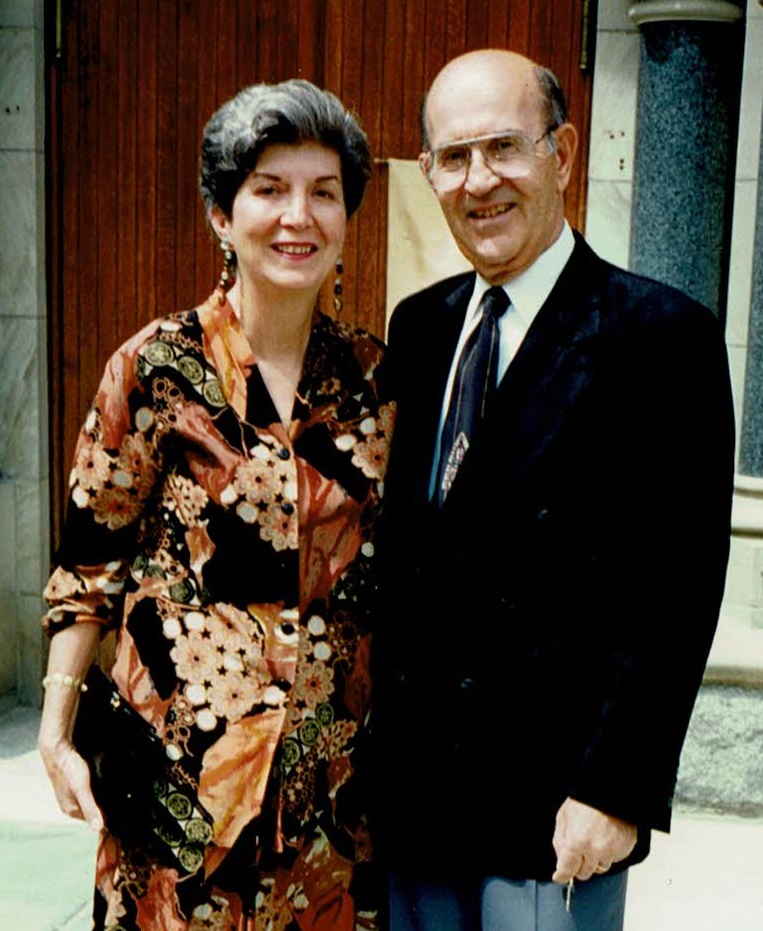 Electra and Bill Stamelos
This exhibition honors the significant contributions to the university by William and Electra Stamelos over the last forty years. Electra Stamelos (1927-2007) was a beloved UM-Dearborn art lecturer from 1980 to 1994 and an accomplished artist. She also held the position of Director of Art Acquisitions and Exhibitions for UM-Dearborn for many years and taught on the Ann Arbor campus. William Stamelos (1928-2017) was a devoted and generous university donor and gallery volunteer for many years, which included acting as honorary curator for a period of time. Electra and Bill contributed greatly to the university's art collection for decades including donating the majority of Electra's body of work and many other art pieces that they collected throughout their years together. The title of this exhibition refers to the fact that they were true, informal, warm and familiar friends to many people on this campus and they were simply thought of as "Electra and Bill" by many here for decades.
Bill was born in Detroit in 1928. He was a graduate of General Motors Institute in Flint in Mechanical Engineering. The vast majority of Bill's career was at Ford Motor Company Engineering Center in Dearborn where he headed the group of residential engineers. Electra was born in Jersey City, New Jersey in 1927 and was raised and educated in Washington D.C. Bill met Electra while stationed in the army in Virginia. It was a common practice at Electra's family church to invite visiting service members over for Sunday lunch. Bill was invited over by Electra's family one day after church, and the rest is history! They were married in 1953 and moved to the Detroit area soon after. Electra earned her B.F.A. from Wayne State University, Detroit in 1970 and her M.F.A. from Eastern Michigan University, Ypsilanti in 1976. She also studied at the Corcoran Museum School and the National Art School in Washington D.C., and the Center for Creative Studies in Detroit. Russell Keeter and Kingsley Caukins were big influences for her as professors.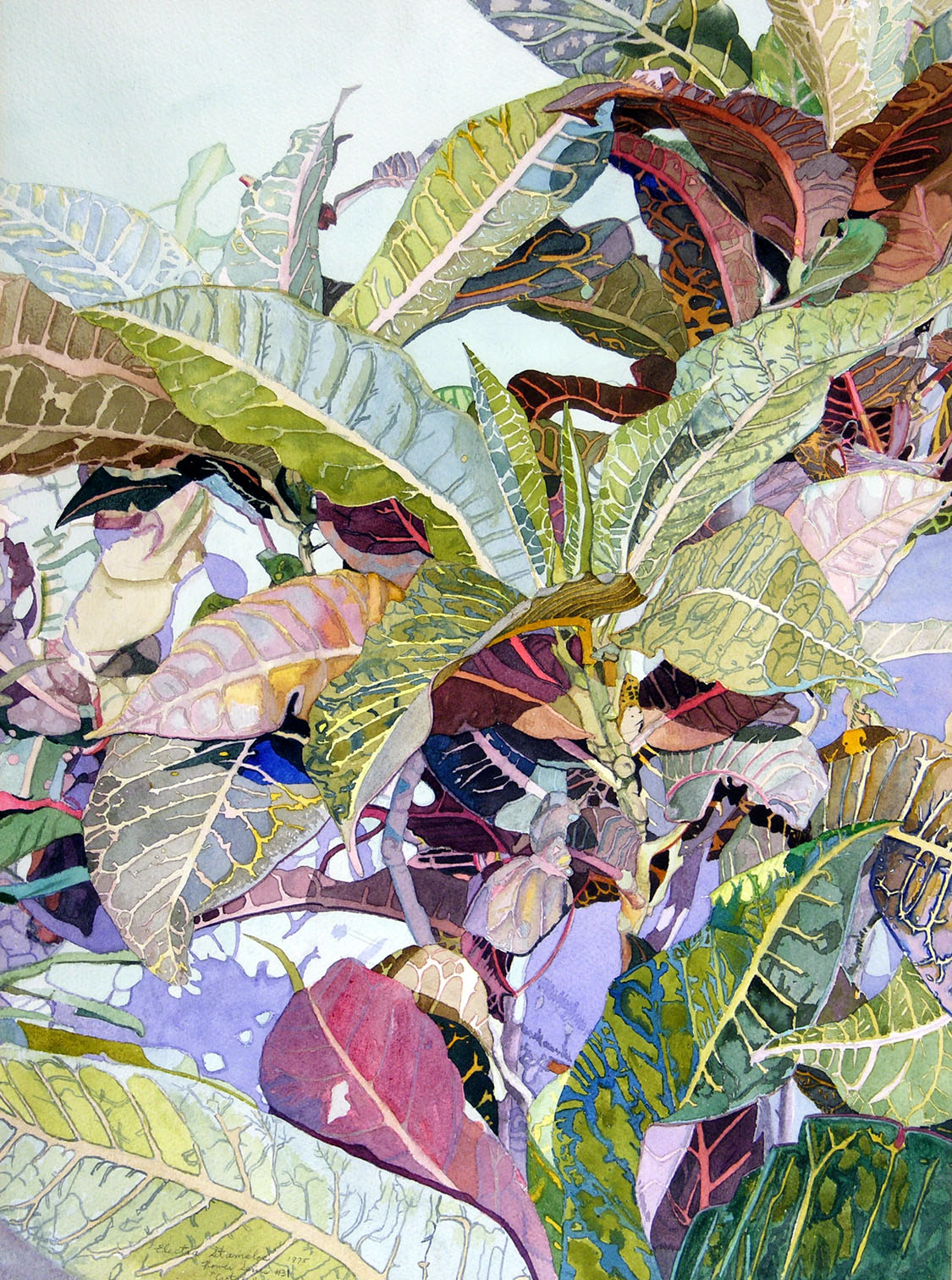 Electra was a remarkably gifted painter and Bill was an avid photographer. Many of Bill's photographs inspired Electra's work. Bill said his passion for art was "because of Electra." The couple loved to travel and they acquired artwork from all over the world for their collection. Their many memorable trips included visits to Russia, China, Australia and New Zealand. Bill was a devoted husband who supported Electra's work and traveled the country to assist in setting up her exhibitions.
Electra began teaching at UM-Dearborn in 1980 and quickly immersed herself in the regional arts community. She was devoted to her students and spent many late evenings on campus mentoring them. She also worked tirelessly helping coordinate gallery exhibitions and receptions and developing the university's remarkable art collection. Electra organized monthly art critiques with her artist colleagues in the community and was heavily involved with many regional arts organizations.
Electra was highly allergic to oil paint. She used only acrylic and watercolor and painted mostly still-lives, florals, landscapes and portraits. Electra preferred to paint during nighttime hours, and she regularly painted all night long and then slept a few hours and headed off to teach! She and Bill traveled often and kept homes with painting studios in Florida and New Zealand.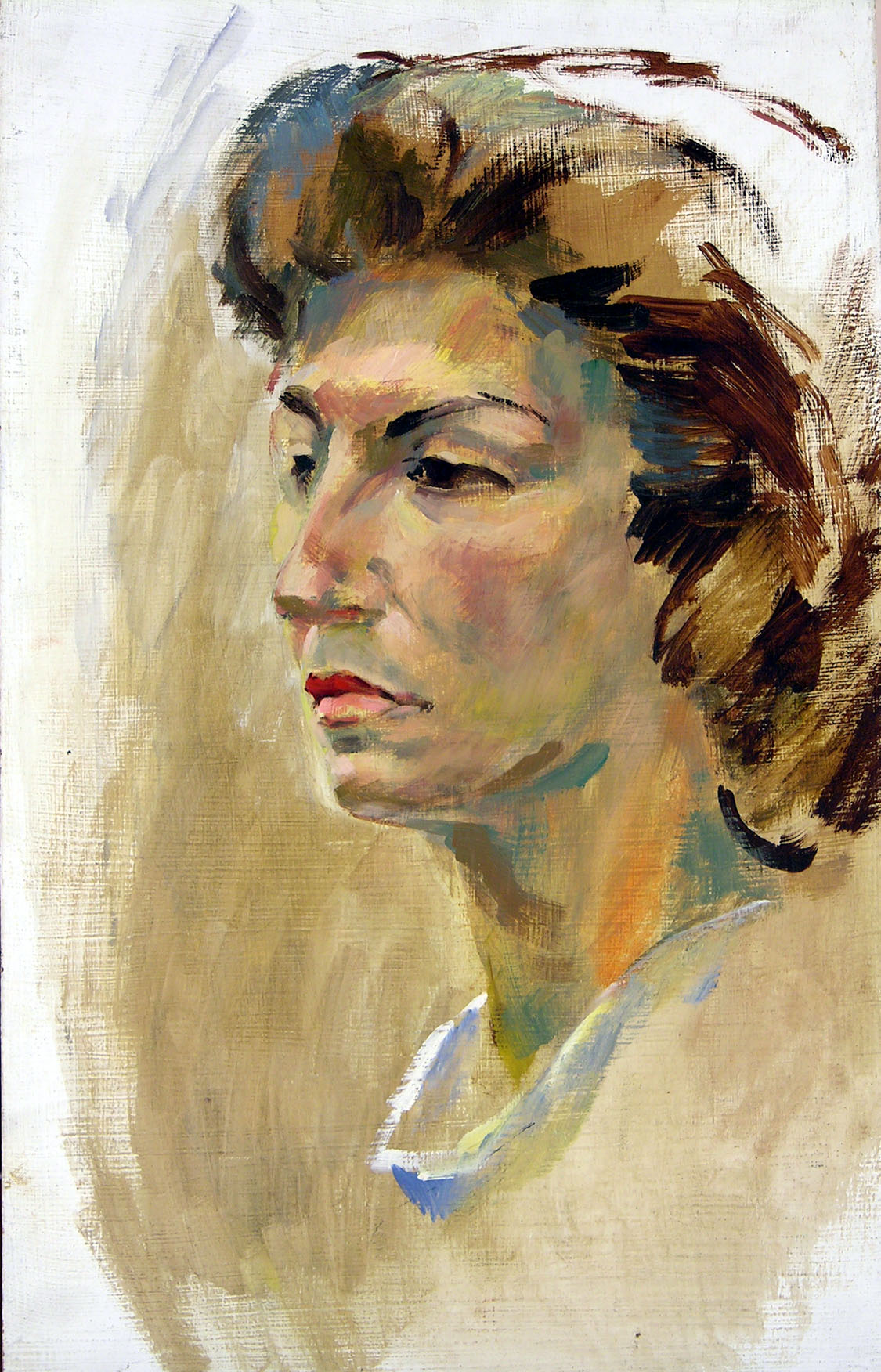 Electra derived inspiration mostly from the natural world and she planted and took care of a glorious garden which Bill photographed. Bill's light-filled images of the garden the couple shared were a significant inspiration for many of Electra's pieces. She also painted portraits of loved ones, favorite places and even celebrated the unlikely beauty of complicated assemblages of ordinary objects like the buttons, thimbles, drink umbrellas and spools of thread jumbled together on her work table.
Electra had a sharp eye and continually challenged herself by experimenting with new techniques for communicating what she saw, felt and imagined. She moved effortlessly between abstract and representational imagery dissecting many of her compositions into smaller views with varying perspectives. Electra described her work as figurative abstraction with many levels of interpretation, and she often filled every inch of the canvas. She had a talent for light and color and often painted from two trays of forty-eight colors each, using paint made by three different manufacturers for each color.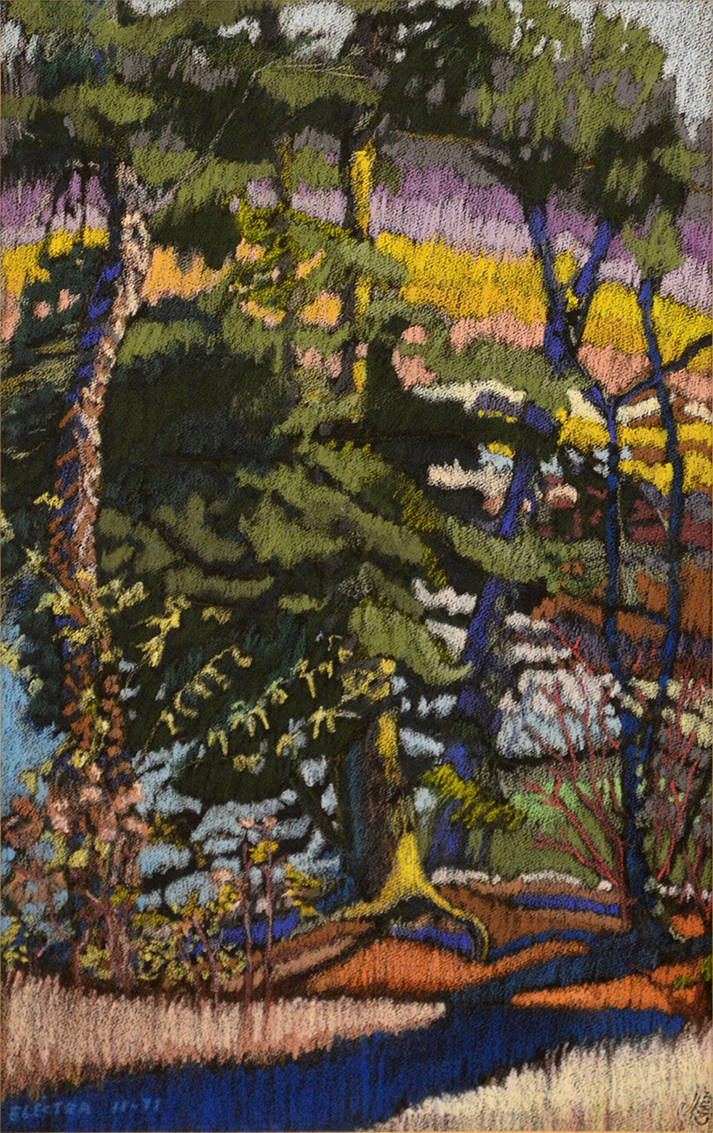 "I like my work to reflect or express the exuberance and challenges of life, as I see them—I choose the positive, hopeful and beautiful aspects. My art is not an imitation of nature, but rather a heightened absorption of formal criteria such as light, color and form….. an intensification of nature and my reaction to it.

Watercolor is a medium of extremes. It can be simple and spontaneous, or it can require the kind of precise discipline that is generally seen in my paintings…… To be able to use watercolor, one must know its characteristics. What does the paint do? -it runs, drips, bleeds and dries. The experienced watercolorist welcomes 'wet' characteristics and adds 'dry' techniques. These two methods, wet and dry, relate directly to hard and soft edges. Playing these techniques against each other is a good way for me to express myself. Hard and soft edges carry a lot of positive information. Besides emotional impact, they explain form and direct the eye.

I find painting a watercolor to be hard work. Each painting is a challenge that requires concentration, time and effort. I dislike repetition, so that every time I paint, I try to do something more difficult. I think I work in a logical fashion. But actually I deal with moment to moment decisions…… if art is a remembered sensory experience, I can only paint what I see and feel."

--- Electra Stamelos
Electra's artwork has been exhibited throughout the United States for decades and has won numerous awards. It has been acquired by a large number of private and public art collections across the country.
During their life together, Electra and Bill gathered an impressive collection of artworks, mostly by Electra's favorite art teachers and their artist friends. This exhibition displays a large majority of Electra's artwork owned by UM-Dearborn, along with select works by other artists that were donated by the pair. When Electra passed, Bill felt it important to keep as much of her body of work together as possible and to give it a home at the university that had been so significant in her life. It is a pleasure to share these treasured works with the campus and greater community.
Exhibition Events
Program to begin at 6:30 p.m.
Reception is free to the public. Complimentary wine and hors d'oeuvres provided.
Special Event Parking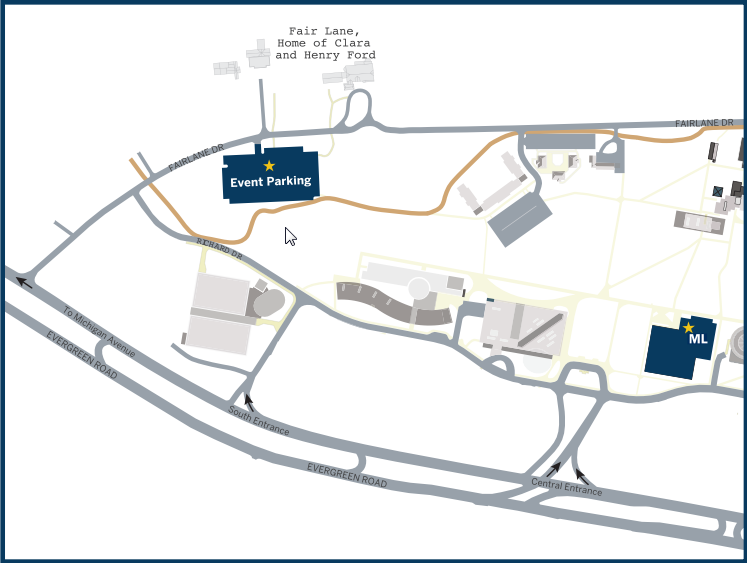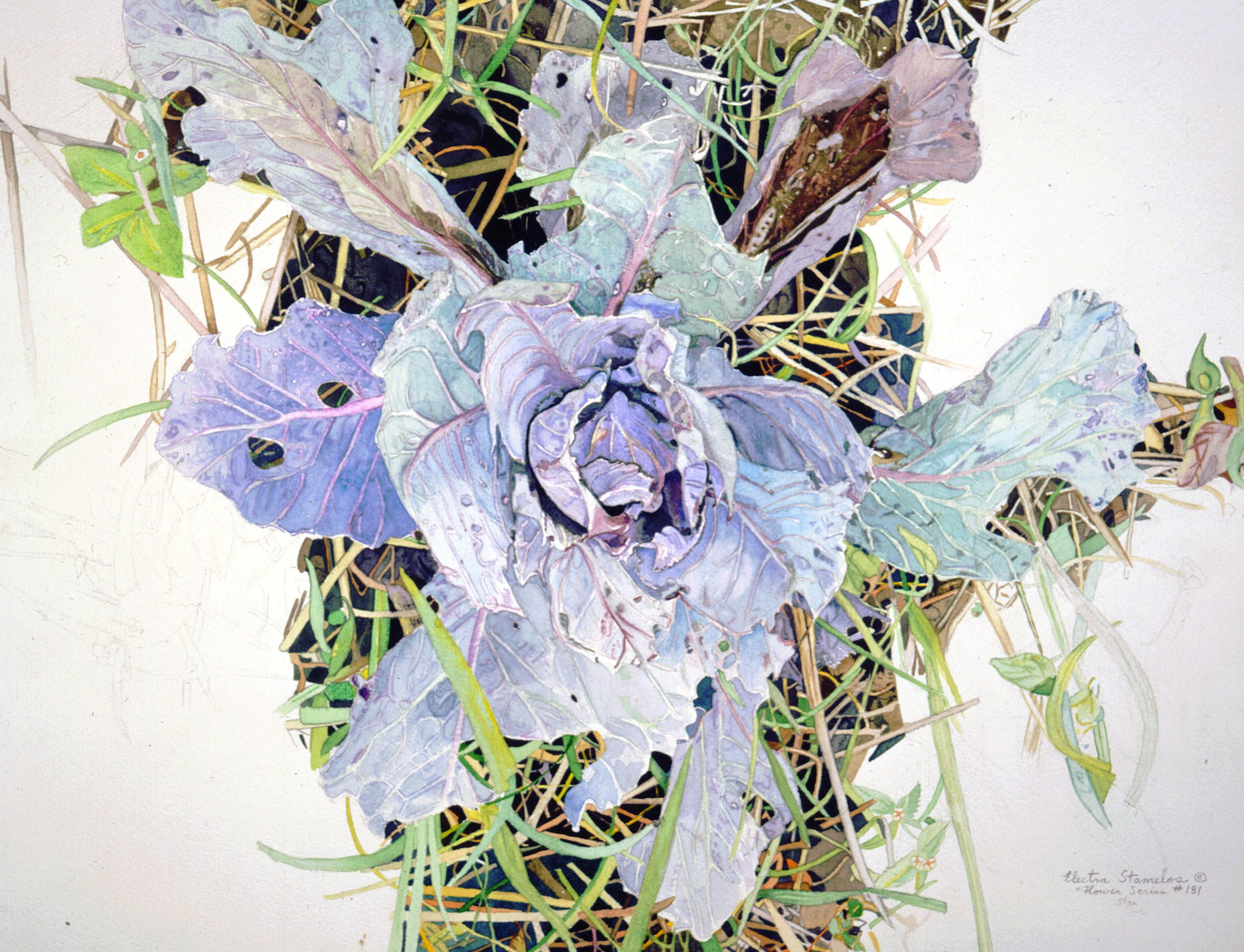 ---
The Stamelos Gallery Center is located on the first floor of the Mardigian Library at the University of Michigan-Dearborn. For more information, see below for contact information. Anyone requiring accommodations under the provisions of the Americans with Disabilities Act should contact (313)593-5087 prior to August 29.