Open Competition 2018
August 2 - October 4
The Alfred Berkowitz Gallery is proud to host its annual open competition. This exhibition showcases and celebrates Michigan artists and promotes the resources of the University of Michigan-Dearborn to diverse audiences. The competition is open to all media and artistic styles.
Exhibition Events
Juror Jan Brown to speak and present awards at 6:00 p.m. Event is free to the public. Complimentary hors d'oeuvres and beverages provided.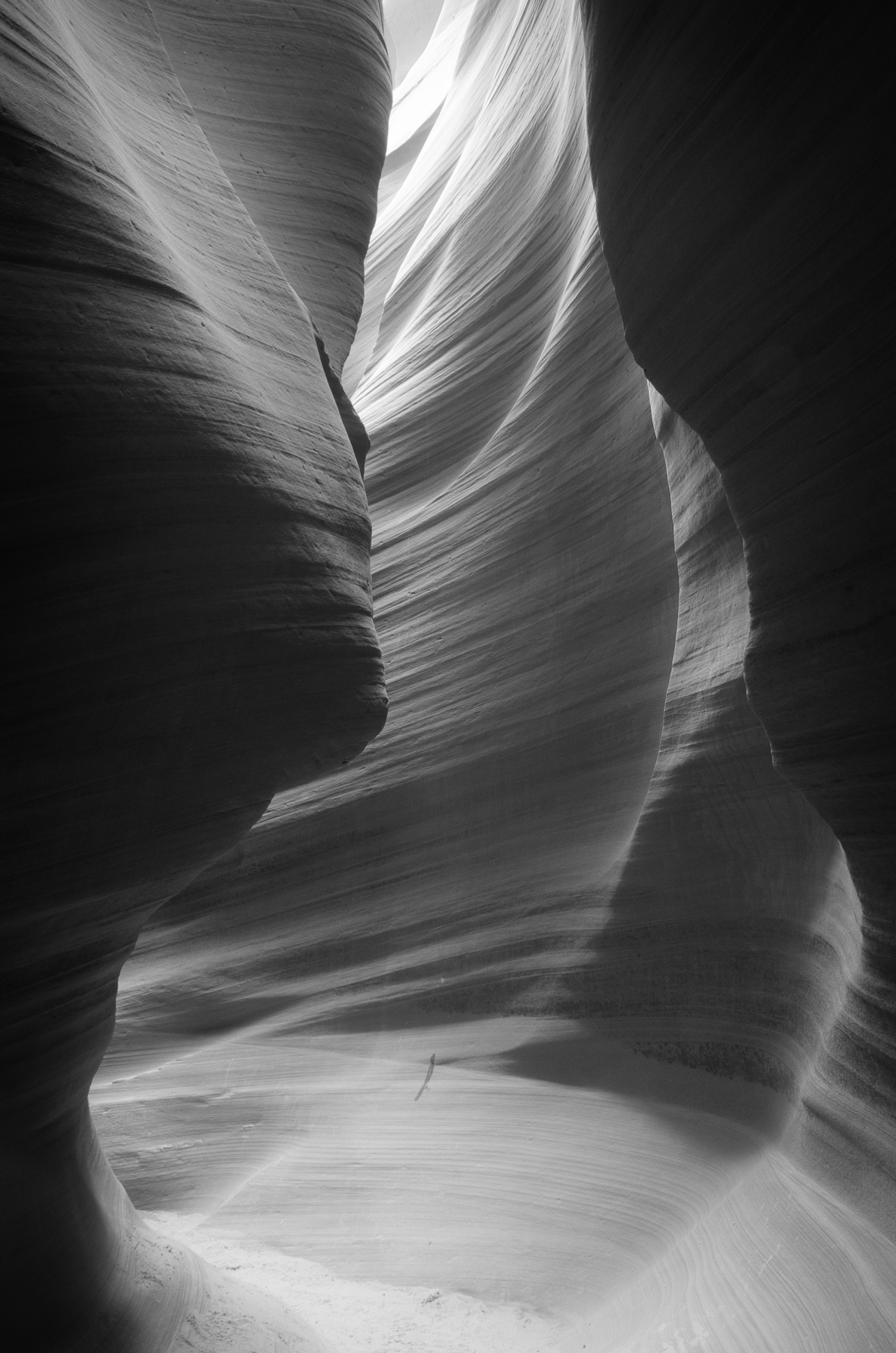 Slot Canyon, Winnie Chrzanowski, photography
Without Boundaries, Merlo Bern, acrylic on paper

Exit, John Diephouse, digital photography
About the Juror
A life-long resident of Michigan, Jan Brown began early to show a spark of art talent. She received a Bachelor of Fine Arts from Michigan State University with an emphasis in printmaking and later, a Master of Arts from Eastern Michigan University with a focus on classroom teaching. Jan taught elementary education for thirty five years and was named Teacher of the Year in the Wayne/Westland school district in 1991.
After retiring, Jan devoted herself full time to her artwork, and she has been working within the realm of abstract expressionism since 2010. Having previously been very representative in her work, abstraction freed Jan to explore color, texture, and composition on numerous levels.
For Jan, art is an endeavor to reach a satisfaction from inside. Examining all media, she sees a common thread to good art — it challenges the artist and the viewer. Jan has exhibited her award winning artwork extensively across the state. She was featured in Acrylic Artist magazine in 2016.
Guardians, Christina Haylett, mixed media

Dusk, Claudia Hershman, mixed media on canvas
---
The Alfred Berkowitz Gallery is located on the third floor of the Mardigian Library at the University of Michigan-Dearborn. For further information, see below for contact information. Anyone requiring accommodations under the provisions of the Americans with Disabilities Act should contact (313)-593-5087.